Hello readers! Here's a round-up of the links and content we've posted on the HostNine blog throughout the week. Want to see us cover a certain topic in the future? Let us know in the comments!
This Week's HostNine Blog Posts:
6 Ways to Promote Your Reseller Hosting Business

Why Entrepreneurs Should Buy Reseller Hosting

Affiliate Marketing: Is it Right for My Business?

WordPress Hacks
HostNine Social Links From The Week:
Top 10 Premium WordPress Plugins for 2012
SITEPOINT
Using a Content Delivery Network with WordPress
THE HOSTING BLOG
10 Useful Queries to Clean up Your WordPress Database
CATS WHO CODE
The 10 Commandments of Landing Pages That Work
COPYBLOGGER
HostNine Social Outlets:
Like HostNine on Facebook.
Follow us on Twitter.
Visit us on Google+.
To close out, here's some humor from XKCD: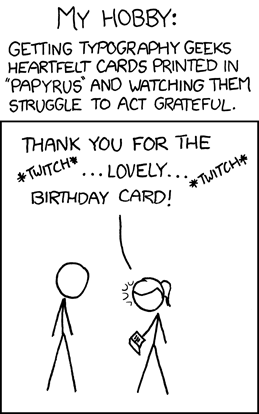 See you all next week!